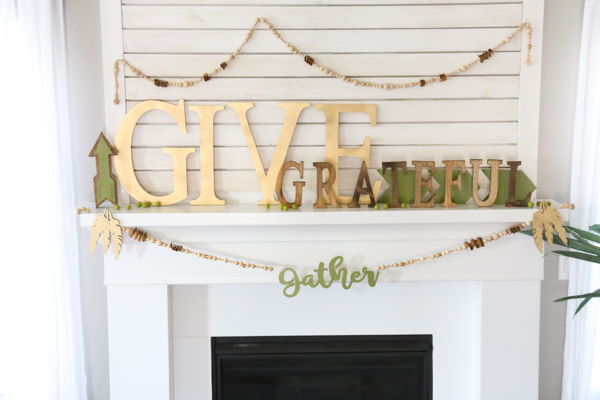 Give, gather, grateful– what great words to describe this Thanksgiving holiday. The Wood Connection has such a fun variety of letters and words to play around with. This was the first time using their products that I decided to stain some of the wood pieces. Dark stained wood looks so beautiful, especially displayed during a rustic holiday season like November…you just can't go wrong with stained and natural wood.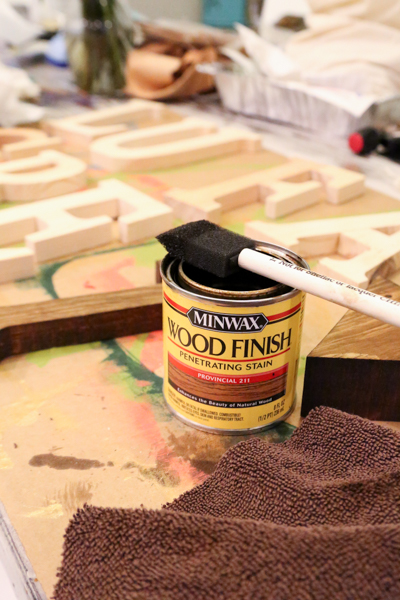 And staining is about as simple as painting!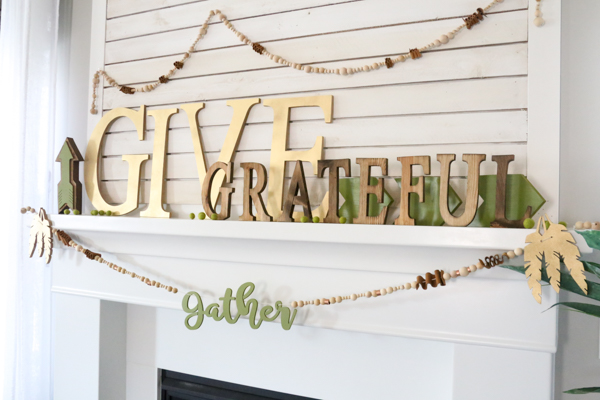 I added more pops if brown in the garland with scraps of leather threaded onto my string. These feather cut outs were a great way to end my garland of wood beads, copper, and leather. I just had to drill two small holes in the to thread the string through.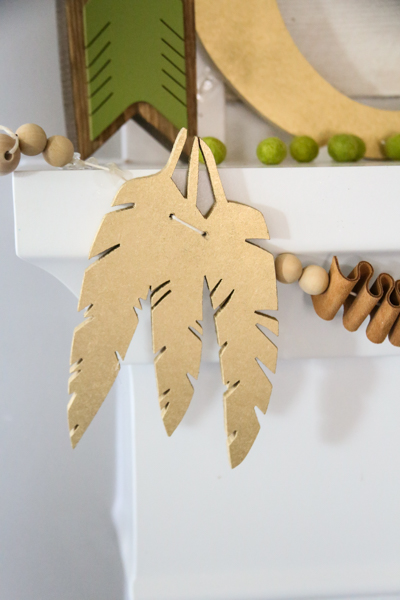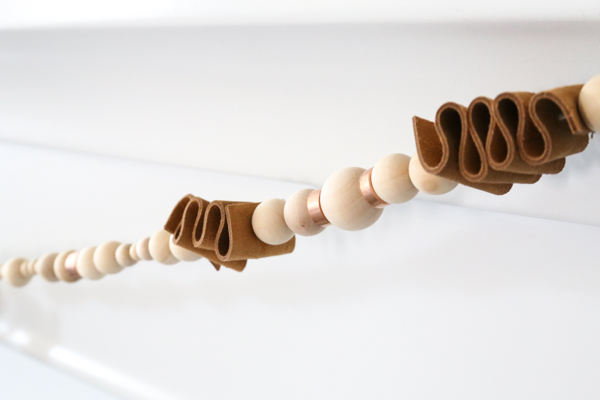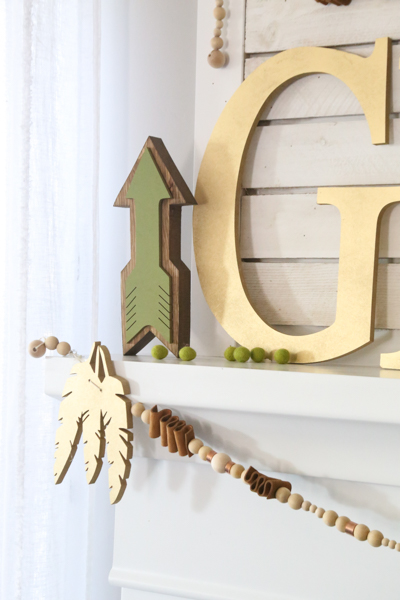 A simple three color combination was perfect for my mantle this year. Gold, green, and brown- love it!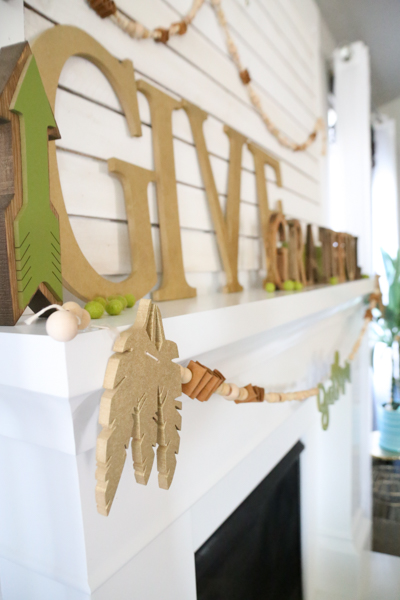 I think it came together quite nicely.